Free Books for Flint Children from Birth to Age 5
As a community, we want all children to enter kindergarten healthy and ready to read. We can now offer a great opportunity for Flint parents to get free books for their children!
Parents of children residing in zip codes 48501-07 and 48532 can sign up for Dolly Parton's Imagination Library, a program that sends a book each month to the home of each registered child (birth through five years of age) at no cost to the family. Children of different ages receive different titles; the books are carefully selected and are the children's to keep. 
Sign up online with the link above, or download and fill out the application form linked below.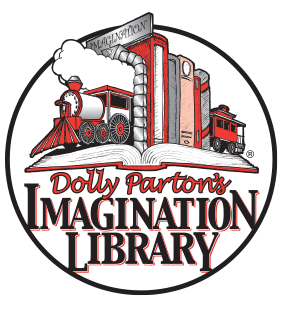 If you change your address during the program please contact the Library's DPIL team by calling 810-232-7111 ext 2137 or emailing imagination@fpl.info so we can update your address record.
Childcare providers in the same zip codes listed above who wish to be included in the book program should contact Flint Public Library by email at imagination@fpl.info to apply as a Dolly Parton's Imagination Library Caregiver Site.
Funded by the Flint Kids Fund of the Community Foundation of Greater Flint
The Imagination Library is the charitable work of The Dollywood Foundation funded by Dolly Parton. The Foundation offers communities like ours the opportunity to send books to children at a cost of $2.10 per month, which includes the cost of the book and mailing. For an unbelievable $25 per year, we can send a beautiful new book every month to a Flint child, thanks to the work of the Dollywood Foundation. Dollywood mails more than 1 million books PER MONTH to children in communities like ours.
Locally, this program is funded by the Community Foundation of Greater Flint through the Flint Kids Fund. The aim of this funding is to provide children and childcare providers, teachers, home visitors and parents access to age-appropriate reading materials (Books!) to establish a strong educational foundation for early life.
Flint Public Library and Friends of the Flint Public Library act as local champion for the program and manage the mailing database and the grant funding. The program would not be successful without the help of our many partners to continuously enroll babies and preschoolers in the program.
Dolly Parton's Imagination Library Partners in Flint
Local Champions
Flint Public Library and Friends of the Flint Public Library
Project Partners
Community Foundation of Greater Flint
Foundation for Flint
Flint and Genesee Literacy Network
Flint Community Schools
Genesee Intermediate School District
Hurley Children's Hospital
Michigan State University
United Way of Genesee County
University of Michigan-Flint